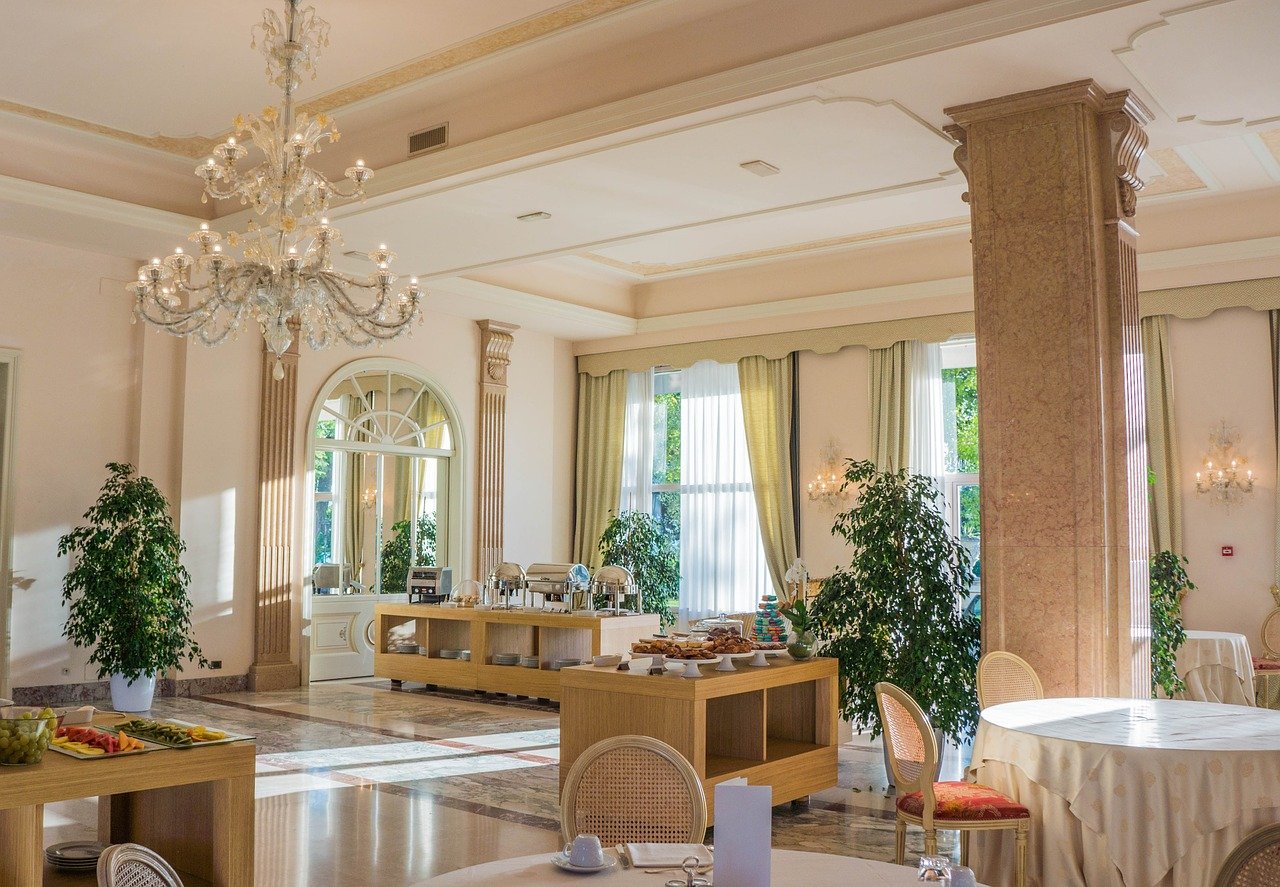 How to attract and retain customers in luxury hotels
Many people are in love with luxury and high-end services and are willing to spend lavishly for their comfort, especially when staying in hotels.
Wealthy heirs, members of royal families, businessmen, newly wealthy people, celebrities… are the main clients of luxury hotels.
The luxury tourism sector is in full expansion, because it attracts more and more people with more modest incomes who save all year long to afford excessive comfort and refinement during their stay.
But then, in front of the very strong competition and the increasing number of luxury hotels that we see growing everywhere, how do the managers of these establishments do to distinguish themselves and attract people, but also to keep them loyal and thus encourage them to come back?
Modern, high-end and luxurious facilities and equipment
The arrival at the hotel and the first impressions of a client are very important, so luxury hotels may offer a welcome gift to each client.
This practice is found in all hotels of a certain standing, so what better way to stand out and touch the customer than to offer a different and personalized gift to each one. The more satisfied the customer is, the more he wants to spend his money.
Luxury hotel guests like to be modern, and that means digital, for example. High-end digital equipment represents an important financial investment, but it is necessary with an increasingly demanding high-end clientele.
Generally speaking, these clients are uncompromising about the prestige, quality and comfort of the facilities and rooms. Every corner of the hotel must smell of luxury and be incredibly decorated, especially the rooms. More and more prestigious establishments are calling upon renowned professional decorators and great designers to take charge of this type of strategic mission.
The equipment must be modern, for example, thermal curtains that offer the best possible comfort.
The exteriors, gardens and green spaces must be perfectly maintained, impeccable and very luxurious, even if the customers do not go there, which is often the case in winter for example.
Targeting the expectations of each type of customer
In luxury hotels, you encounter many different types of guests who have very different expectations, and to attract and retain them, the hotelier must understand and anticipate expectations.
For example, business travelers who travel a lot like to briefly set down their luggage in luxury locations. Attracting this type of customer is very lucrative, as they represent a large percentage of the customer base. Hoteliers need to make sure that these high-pressure workers don't have to worry about anything and that the hotel adapts to them and not the other way around: breakfast, lunch or dinner at the time they want, very efficient wifi connection, meeting rooms or meeting spaces available, high-end multimedia services, fitness, relaxation…
Hotels also have to cater to a very wealthy clientele, such as celebrities or rich heirs. To attract them, it is necessary that these people feel as comfortable in the hotel as they do at home. Rooms, common areas, services offered, meals… everything must be thought out and designed with the highest quality and luxury.
In any case, a client who pays a high price for a luxury hotel wants to obtain customized services that adapt to his own desires and needs.
Unique services to stand out
Today's rich people, especially the new generation, love originality. Luxury hotels need to constantly learn about what is being done elsewhere in order to stay up to date with the times and innovate in order to stand out.
With the explosion of social networks and the incredible ease with which people can share their various experiences by posting a simple photo or video, the luxury hotel industry must see this as an opportunity to attract even more people. It must therefore offer unique and authentic services and experiences that customers can then share via the networks.
Thus, it seems to bode well for these luxurious establishments to compete with originality by setting up services that you will not find anywhere else, or at least, not in the same sector.
For example, the Waldorf Astoria Hotel, which belongs to the Hilton Hotel Group, has entered the modern era of beekeeping by installing several beehives on the roof of its towers. The hotel's guests can therefore learn about beekeeping, a practice that is becoming increasingly popular.
Some luxury hotels also offer classes with renowned dance teachers, or painting classes with renowned artists.
In short, in luxury hotels, nothing must be left to chance and everything must be thought out and designed so that customers want to put their suitcase down longer than expected and come back.
The future of the luxury hotel industry lies in developing the loyalty of tomorrow's customers. Taking into account and leaving memories for the children of your current customers will help you build your future clientele in the fiercely competitive luxury hotel industry. Luxury Hospitality Consulting is here to help you anticipate this transition.