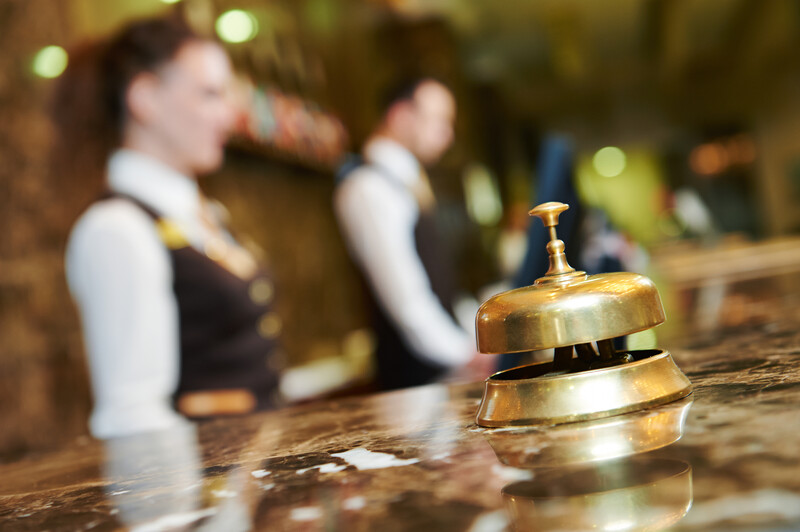 What impact will losing a star have on your hotel?
Just like restaurants, hotels can get or lose a star over time. But what does this star really mean and what are the consequences if it is lost? Let's take a closer look at what it is and what you can do about it.
An economic problem
As we all know, being starred is an unequalled plus in the minds of potential customers and hotel managers. It is also ideal for attracting more people. Obtaining an additional star means having a positive impact on turnover. It has been noted that sales increase by an average of 25% with an extra star. Losing this star has the same impact, i.e. the number of customers decreases and with it, not surprisingly, the turnover.
Having a star also means having the possibility of increasing the price of the rooms and services offered. And here again, one star less will block the increase. It will be necessary to revise the rates downwards or risk not seeing any customers at all. The loss can reach more than 5%.
This impact is visible for small hotels outside of any tourist areas as well as for reputable establishments in large cities.
A blow to reputation
Even if the loss of a star is not due to a "catastrophic" problem, it will still have an impact on customers. The hotel has lost a star? It is less good, less beautiful, offers less services, has problems (or worse)… The withdrawal of a star is very important, because it means that something is wrong and that the hotel is no longer good enough to welcome guests decently. This is undoubtedly an oversimplification, but it is true in the minds of many potential guests.
The loss of the star in question means for them that the hotel is totally downgraded, even if the rooms and the service remain the same. And to regain this lost trust, it will take a lot of hard work. Because the potential customer tends to be suspicious. If the hotel has lost a star, it is because it is no longer up to standard, quite simply!
A difficult decision for managers
Running a hotel is no easy task. To receive a star is to be rewarded for all the efforts you make every day. And of course, to lose it is to be punished. Managers, executives and employees suffer the full force of this demotion. Many think that they are responsible for it and can give up. Especially if they don't really see where the problem comes from.
We have seen this with many hotels that first lost one star: they were unable to react and lost a second one quite quickly. It's the same pattern as for great restaurants.
Knowing how to react
Losing a star is therefore a major problem for hoteliers. But it is also a way of questioning oneself that can be very beneficial. Determining what is wrong is essential to continue in the best conditions. It is not enough to consider it as a punishment. It is also necessary to review one's copy to regain morale and restore one's hotel to its former glory.
The loss of a star does not mean that nothing is going well. The Michelin criteria are more objective today than in the past and concern many areas. It can therefore be a single criterion that causes problems. The best way to get your hotel back on track and to correct the problem effectively (and not just on the surface) is to review it completely. It is not a question of trying to get a star back at all costs (this is too often impossible in the short term), but of understanding what caused the problem.
No longer worry about losing their star?
Many chefs today refuse or return their stars (Sébastien Bras or Antoine Westermann, for example), indicating that it is above all a useless diktat that does not correspond to the quality of the dishes served. This is less of a concern for hoteliers who still consider the star as a grail to attract more customers.
Some turn to insurance that protects them from the fallout of losing their star. In the same spirit as business interruption insurance (which intervenes following a loss), this insurance would allow those who have subscribed to it to guarantee themselves against the drop in turnover following the "departure of the star". However, this guarantee remains very expensive and finally, is it as useful as that?
Today, many professionals are no longer aiming only at the stars, but above all at the satisfaction of their customers. The Internet has revolutionized this rigid star system. It is now possible to attract customers with excellent guest reviews, published on the Internet, and not only with stars.
The loss of a star has obviously more or less important repercussions, but can be less serious if you know how to react first. Don't hesitate to book a consultation with LHC to define together the areas of improvement and action plans that can be put in place.
Book your consultation with your consultant Julien now to help you achieve your goals.